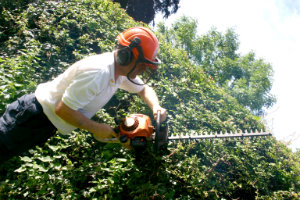 If your hedges have overgrown and they look nothing like they should, we recommend coming to our company and getting one of our hedge trimming services in Islington N1. We are professional gardeners with years of experience in different gardening jobs. We can do it all.
Hedge trimming is one of our specialties. We work hard to transform shrubs. We can work on all types of hedges, so no worries. No matter what we face, we will take care of it in a caring and professional manner without doing any damage. We can be contacted by message and phone. Make an appointment.
Professional Hedge Trimming Islington
You are going to love our hedge trimming service in Islington because it is highly professional and efficient. We have green fingers and a desire for work, so you can rest assured we are going to take care of everything.
Facts about our service:
Free price quotations
High-end machinery
Extended working hours
Quality results
If you need professional hedge trimming, and you surely do because your hedges will not trim by themselves, we offer our assistance. We are experienced gardeners who offer a variety of gardening jobs, one of them being our high-calibre hedge trimming service in N1 Islington.
We have vast experience in this sector and are competent enough to give your shrubs the shape you want.
"5 star rating! You are the best gardening service I have had! You gardeners work very efficiently and quick. I was very pleasantly surprised, and your rates are very reasonable. I will use you again. Thanks for the great looking garden. " – David
Hedge Maintenance N1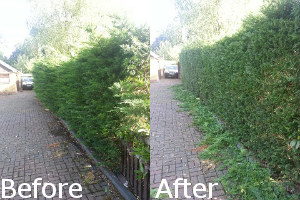 We work on a regular basis, offering assistance throughout the week, including during weekends. We have plenty of booking slots. This allows you, our customers, to be more flexible when it comes to booking. You can choose any date and time. We will do our best to squeeze you in.
We are professional to the core. We love our customers and go above and beyond to fulfil their wishes. We are going to help you get your hedges back in shape. We are here for you. We would be happy to give you more information about us. Please, dial our contact number and have a word with our assistants. We will serve you well.