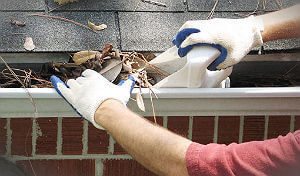 Keeping the gutters in your property cleaned and functioning well is very important as neglecting to do this can cause many unpleasant consequences. Blockages in the downpipes and rain gutters stop the water from free flowing and can create many damages.
This can lead to ruining in the foundations of the building and flooded basements. Our gutter cleaning services are provided in Islington and guarantee effectively and well sanitised and properly functioning pipes. Our cleaners are fully insured and trained to do the work according to the health and safety requirements.
Professional Gutter Cleaning Islington
You can use the gutter cleaning services which are offered by our company at least once or twice in the year for best results. We guarantee:
Effective removal of moss, leaves and debris from downpipes
Cleaning gutters inside and out
Using specialised equipment for reaching to 12m from the ground and ladders
Safe and professional sanitising of gutters in block of flats, houses and business estates
Free flowing water from the pipes which won't cause any damages to your property
"The crew arrived on time and took straight to work, cleaning my gutter. One of the downpipes was clogged but they succeeded in unblocking it. They even provided "before" and "after" pictures so that my wife and I can see the results they have delivered. Very good service, I would recommend it highly! – Henry"
Our staff use special tools and equipment to reach to high areas and clean gutters in domestic and commercial estates. They can work from ladders and use telescopic carbon fibre poles that are connected to vacuum cleaners. This way the cleaning process is safe, effective and brings the expected results.
Affordable Gutter Cleaning Services in N1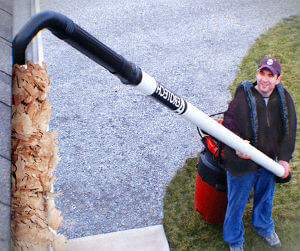 It is estimated that most of the property damages are created by blocked and non-functioning downpipes. Use the gutter cleaning services which we carry out in N1 at least once or twice in the year. You will have properly functioning pipes that won't block the water flow. Our cleaners remove debris, moss, leaves and rubbish from gutters safely and efficiently.
If the gutters in your house, block of flats, office or commercial property are blocked and create you problems, call us to clean and fix them. Neglecting to clean your gutters can cause water damages in basements, the siding of the estate and the property's foundation. Instead of refurbishing your estate after flooding, use our gutter cleaning services which are available in Islington, N1 and implemented very efficiently.
The cleaners in our company are fully insured and know how to work with telescopic poles, ladders and vacuum cleaners to remove wastes, debris and leaves which block downpipes. We guarantee you excellent results of the cleaning which we carry out at reasonable rates.