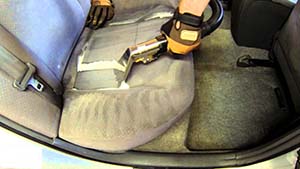 Keeping your vehicle in good condition is important, but the same applies to its interior, too. The upholstery parts of the vehicle need regular cleaning in case you want to preserve their good outlook and extend their life. So, if you are looking for a reliable car upholstery service on the territory of Islington, our company is the best choice for you.
We offer the best professional car upholstery cleaning services for all car owners in London and promise fantastic results and great efficiency when our service packages are booked.
Efficient Car Upholstery Cleaning Islington
The car upholstery cleaning services that we offer are always performed by trained, vetted and background-checked technicians who have enough knowledge and experience to deal with this procedure.
No matter what one may think, these services require care and attention that could only be provided by a trained and skilful employee by using the necessary cleaning equipment and professional detergents.
By choosing our company's car upholstery cleaning packages, you get:
Deep and thorough cleaning of all car seats and headrests, as well as of all mats and carpet-covered areas
Vacuum cleaning of the upholstery-covered luggage areas
Special attention to your vehicle's leather upholstery
Competitive prices and flexible working hours
" Hey, I want to say I loved your cleaning service. Your cleaners took really good care of my car upholstery. It looks amazing and smells really fresh and nice. I will be calling on you again soon, and probably many more times in the future. You are the best! " – Kevin
Car Interior Cleaning Islington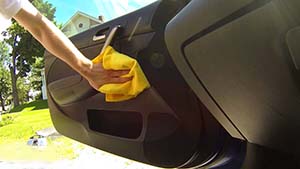 As already mentioned above, our company works only with fully-trained and hard-working individuals who are motivated to provide you with the best services in return to your money. The fact that our car upholstery cleaning services are available not only in Islington, but in all parts of London, making our our services easily accessible for whoever may need them.
Various cleaning operations are applied when our staff takes care of your car upholstery cleaning. Both vacuum cleaning and steam cleaning are applied, but our employees always take into consideration the fabrics and materials that your car's upholstery is made of. All kinds of spills, stains, and dirt accumulations will be fully removed to leave the upholstery fresh and clean in the long term, not to mention the fact that all dust mites and allergens will be eliminated.
Call us now and book your quote!