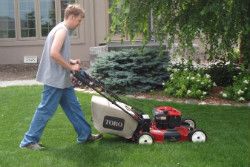 We are a team of skilled workers who provide very professional gardening services in Islington. We can maintain the landscape of your garden using a variety of equipments and tools for the garden. Some of them are spades, pruners, digging forks, garden cart, edging knives and many others. Our company is specialised in gardening and have been providing it to Londoners for many years. There are a lot of activities included in the gardening work.

To do an effective gardening first
CleanersIslington
clean the garden from stones, different wastes and rubbish, that contaminates it. Then our gardeners starts the essential work. It consists of tasks like mowing the meadow, watering the plants, making flower beds, trimming the hedges, cutting the surplus branches from trees and bushes.
A good and quality gardening also includes clearing the weeds from the flowers, shrubs and trees, shaping the bushes in a certain form, planting new flowers, bushes and tree seeds by customer's request.
Happy Clients Using our Gardening Service in Islington
"I just wanted to let you know that your gardeners are doing excellent job. I was not satisfied with the last company I hired but you proved that there are still hones and hardworking people."
– Harriet, N1
Gardeners Islington
A fine gardening can't do without installing fences, clearing the pavements and paths in your garden, providing gravelling where you
want and other activities you want done. We provide all of these and some additional by customer's desire. We are very innovative and can offer you gardening design and solutions of our own, but also execute the gardening style you prefer.
To do that we just need a well described idea or photo with the gardening design or style you want. We are very successful in performing the gardening tasks our customers expect from us. Call us now and you won't regret.
See our services:
Deep Cleaning Islington
Carpet Cleaning Islington
End Of Tenancy Cleaning Islington
Upholstery Cleaning Islington
Domestic Cleaning Islington
Oven Cleaning Islington
Office Cleaning Islington
After Builders Cleaning Islington
Our prices are affordable and the most competitive for the gardening sector in Islington. If you want to have a well-maintained and beautifully arranged garden with a lot of blossom and on their way to bloom plants rely on us to ensure you this.
We are also good in reviving flowers and trees that are on the edge of dying because of improper care. Our gardeners can help you maintain the good condition of your grass, flowers and trees and continue to look after you garden well. They can give you tips and advices to grow each of your plant in your garden so that it won't fade or rot.